CAHORS develops new MV and LV BIM objects
---

Considering the increasing market demand for BIM Objects, and in order to help our customers in designing their construction projects, CAHORS developed several ranges of low voltage and medium voltage BIM OBJECTS.
---
What is a BIM object?
A Building Information Modeling (BIM) object is a 3D digital model that enables the building digital transformation. These objects, widely used by design offices and architects, make it possible to professionalize the technical approach of a construction project as well as to facilitate exchanges between project management and project manager.
BIM objects developed by CAHORS
CAHORS BIM objects avec developed in Revit format.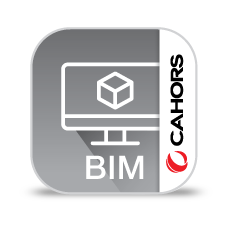 LV BIM objects:
Electrical column for collective equipment – distributor
Electrical riser boxes – SPCM
SME metering set
C100/P100 Power box
ECP – 2D (C400/P200) Power box
ECP – 3D Power box
Individual CIBE Electrical connection box
Connection set in a REMMO modular distribution cabinet
CITY electric vehicle charging terminal
MV BIM objects:
Air insulated medium voltage switchgears 12 to 36 kV – Grany
Fully gas insulated extendable compact MV distribution units 24kV- Nogaris
Liquid dielectric transformer
Encapsulated dry-type transformer.
Read the General Conditions of Use