Applications designed to facilitate the use or installation of our equipment and optimise your electrical network solution.
---
Complete Services assistance tailored to your needs through customised software.
CAHORS offers a range of applications to help with your projects. Tailored to each situation, these tools will allow you to customise your transformer substation, quickly install your satellite antenna, and even model a rising column.
Supporting customers from design to equipment installation is a major objective of CAHORS. The CAHORS teams have developed practical, user-friendly tools to meet your needs and your technical issues.
---
Elium 3.1 : rising column calculation software
Updated based on the ENEDIS 2017 Recommendation, this software includes new functionality for easier calculations: ability to perform aluminium leads, simplified conversion, integrated bar calculations, etc.
---
QuickSat : antennas installation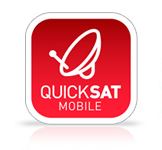 An application to accompany the step-by-step installation of a fixed antenna with a single head or receiving from multiple satellites.
---
Nauvasoft : simulating the substation integration in the environment
Software for simulating the integration of your CAHORS substation in your chosen environment. You can then build your file and receive your project simulation.

---
Big Bisat: setting and adjusting in 10 minutes !
Software for calculation of all the setting parameters of the BIG BISAT according to satellites to be received and from your geographical position.
Calculated parameters:
Rise setting
Azimuth setting
Angle of heel setting
LNB position