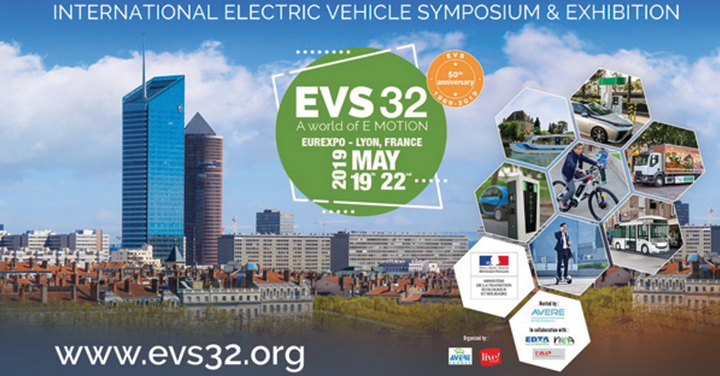 Discover CAHORS charging stations in the International Symposium dedicated to sustainable mobility, EVS 32 (Electric Vehicle Symposium). The event will take place in Lyon from May 19th to 22th.
---
From grids to electric vehicle
CAHORS develops equipment which provide required energy for electric and hybrid vehicles, from Medium voltage to Low Voltage grids. A specific focus will be done on "collective housing".
On the booth, visitors will discover a medium voltage substation with integrated metering, and also different charging stations:
FASTEO Fast Charger: upgradable charging station from 50 to 150 kW, able to charge 4 vehicules at the same time. This charger is suitable for public spaces and electric charging station.
BOXEO DC Fast Charger: charges electric vehicle up to25kW DC. This charging terminal is particularly adapted for car park and car dealership.
BOXEO AC Wallbox: charges electric vehicle up to 22kW AC. This charging point is suitable for collective housing and residential housing, and to car park.
CITY charger 22kW: suitable for public spaces and car sharing.
Join our team booth B20 - Hall 6 at Eurexpo (Lyon, France).
EVS 32, the international sustainable mobility reference
EVS 32 is an international event which gather the main mobility actors. Sustainable mobility is a major key issue for local authorities and industrial manufacturers because it affects ours lifestyles and the economy. The future of sustainable mobility depends on major changes to infrastructures such as electrification, connectivity and driverless vehicles.
To prepare these changes, it is necessary to understand how new technologies will be used for mobility and how they will impact our business models.
Pratical information:
Opening hours in Eurexpo (Lyon, France)
Sunday 19th May : 10:30am to 8pm
Monday 20th and Tuesday 21st May : 8am to 7pm, EVS Gala Tuesday evening from 7:30pm to 1am
Wednesday 22nd May : 8am to 4:30pm