CAHORS participates in the FTTH Conference 2018!
---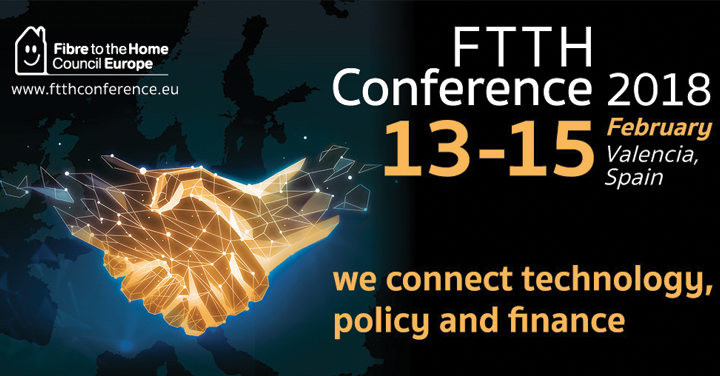 From February 13th to 15th, CAHORS team will be present in the FTTH Conference in Valencia, Spain.
What is Fibre to the Home Conference?
It is an exhibition, organised by the FTTH Council Europe, which promotes the benefits of FTTH technology on our society and our environment. We believe that it will enhance the quality of life, contribute to a better environment and increase economic competitiveness.
Key figures
3 000 participants from 94 countries
120 exhibitors and partners
155 speakers
11 workshops
15 conference sessions
CAHORS, a key partner of this event
As a specialist in telecommunication connections, CAHORS offers a complete range of products for overhead copper connectors and telecom cabinets: aerials equipment, street cabinets, underground solutions and FTTH in-building.
Exhibition opening hours
Tuesday, 13 February 2018: 10:00am – 5:30pm
Wednesday, 14 February 2018: 9:15am – midnight (Fibration night)
Thursday, 15 February 2018: 8:30am - 4:00pm
*Save 20% with promo code MB18