Connection set in a REMMO modular distribution cabinet
---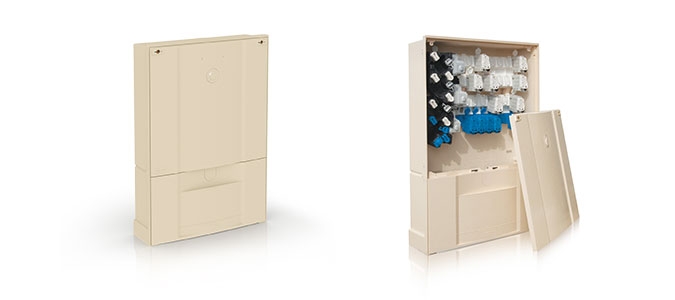 Creation of multiple network configurations (modular concept). Individual connections and a connection to the Low Voltage electrical network.
---
Main Features
This range combines all of the network functions at one point: breaking, protection, false cut-off, branching, single-phase branching, and triple-phase branching.
It is comprised of three enclosures of 300 – 450 and 600 mm. It accommodates busbar electrical equipment and connection modules.
The modular concept allows for a great combination of functions.
Solutions applicable to individual housing, concealed networks and small collective housing (up to 6 connections).
---
Advantages
Grouping and centralisation of enclosure functions
Configurability
Security, IP2X electrical and mechanical protection
Simplified implementation
Respect for the visual surroundings
---
Uses
Individual
Residential
Small collective

More information

PDF Downloads
Download product file
Do you want to know more about our Connection set in a REMMO modular distribution cabinet solutions ?